Lightroom makes it super easy to convert a color image to black & white, but for the best results you'll want to adjust other settings rather than simply creating a dull black & white. High contrast black & white effects can look really great with many portraits, and they also tend to work well for other types of photos like street photos and landscapes.
In this tutorial I'll show the settings that you can use in Lightroom to quickly create a bold high-contrast black & white image. The settings used in this tutorial can also be applied with the use of our free Lightroom preset. This free preset is a sample for our extensive set of Black & White Lightroom Presets.
For the tutorial I will be using this sample photo.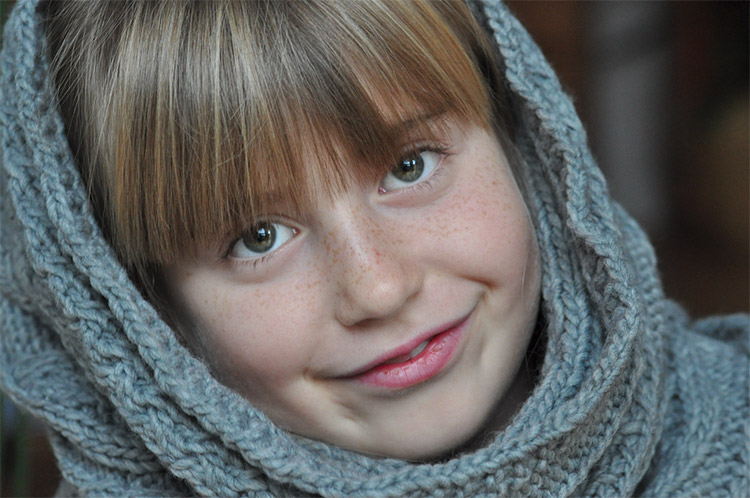 Let's get started. First, to convert the color photo to black & white all you need to do is click on "Black & White" in the Basic section of the Develop Module settings.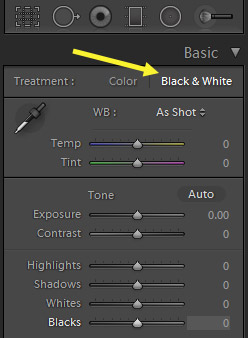 After that simple b&w conversion our sample image looks like this.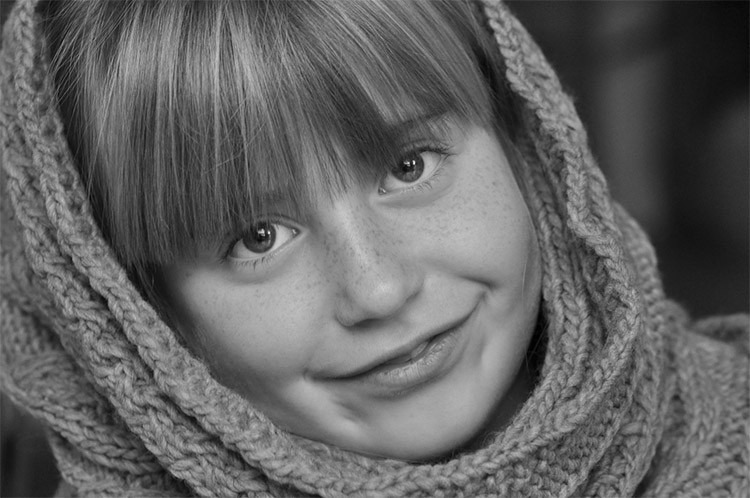 This basic black & white conversion is a little dull, but not to worry, we can bring it to life.
Still in the Basic section, apply these settings:
exposure +0.12
contrast +85
highlights +10
shadows +15
whites +10
blacks -12
clarity +20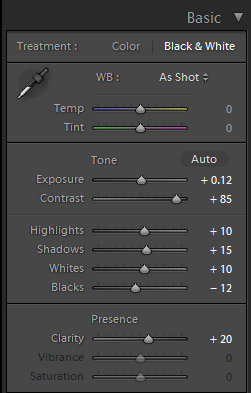 The most significant changes here are the major boost to contrast and the moderate boost to clarity. Aside from that we are lightening the photo a little with a small increase of exposure and small boosts to highlights, shadows, and whites. Black and white photos often turn a little darker than intended, especially when printing, so lightening your black and whites may be necessary.
The last step is to go to the Detail section and apply to following settings for sharpness and noise reduction:
Sharpening amount – 50
Noise reduction luminance – 30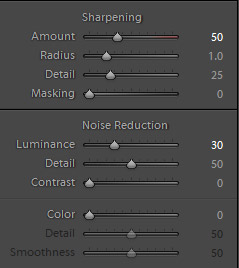 All of the settings used in this tutorial can be adjusted to suit the specific photo that you are working with, but this is a pretty basic effect that will work well with many photos with the settings as they are shown.
And here is our finished photo. It jumps out at the viewer much more than the simple b&w conversion.